Welcome to my website!
My name is Alain and my main goal in life is to enjoy everything life has to offer. I travel a lot and love photographing the beautiful places I go to.
I'm also a software developer running my own web development company, Interstate 21. I started that website to keep track of the many different projects I'm working on, so don't hesitate to get in touch if you find anything of interest around here.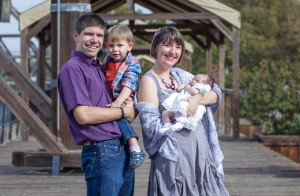 With my kids Clara and Thomas, and my wife Adeline